Originally from San Antonio, Texas and now based in London, England, Gabriel Flores provides business coaching to professionals to produce more results with greater ease, and enables them to make the most of their profession.
Gabriel asked Red Sequoia to build a site that would double as an e-commerce site for his programs and also as a vehicle to advertise his business coaching services.
We needed to integrate it with the vCita business management scheduling application.
The Solution
We developed a clean, modern website for Gabriel that is easily navigated by the user
The site puts focus on four distinct needs potential clients are seeking for.
Each of these needs is further broken down to showcase how Gabriel's programs will solve them for the user.
Through the free 30-minute consultation, Gabriel steers the user towards one of his programs, which can be accessed with a provided login.
 Impact
Gabriel's new business website is an eye-appealing tool which aids his clients in solving their business needs and providing individual career path direction.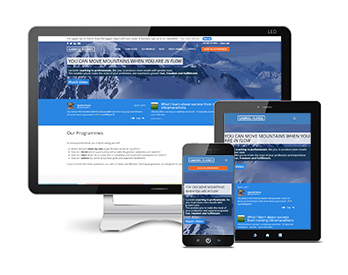 Key Features
Custom Landing Pages
Integration with vCita Scheduling API
Integration with Vimeo
Social Media Integration
Services Provided
E-Commerce
SEO
Web Design & Development
Technology Stack