"I've had the pleasure of working with Red Sequoia for the last five years. They've tackled a website migration, a re-design, the creation of a new global tagging system for our content, an organizational archival process, and more. They were always eager to tackle our ideas, delivered executable outcomes in a timely fashion, and had the patience and humor to help us through some of our technical difficulties. I hope to work with them again in the future."
Marirosa Garcia, Social Media Manager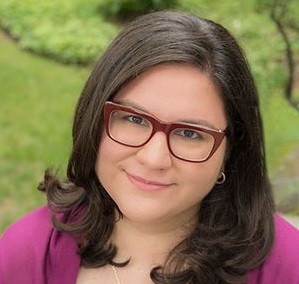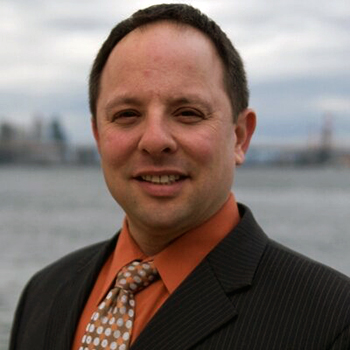 "The true value of working with Ben Schulkin and his Red Sequoia group is that you not only get top notch (and amazingly bug free) code, but that you also get a collaborator who takes the time to understand your business and who creates unique solutions on your behalf."
Ben Weintraub, PhD, President at inThought Research
Red Sequoia was great to work with. They quickly grasped our needs, outlined a few tiered solutions, and have been with us every step of the way through execution and maintenance. Highly recommend them, especially when looking for someone with the right combination of drive and humility to take your brand to the next level.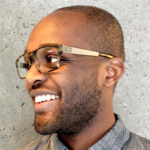 Prentice Onayemi
I have had the pleasure of working with Red Sequoia on several large scale projects over the past few years. Time and time again they deliver outstanding results on both the front-end and back-end of our project websites. The team has always been incredibly responsive and jump on urgent tasks within a matter of minutes. They are truly a pleasure to work with and I have recommended, and will continue to recommend the agency to my own clients which I believe speaks volumes.

Devra Martinez
Our experience working with Red Sequoia was fantastic. They were attentive, inquisitive, responsive, patient, and pro-active throughout the entire process. Overall, we are very pleased with our new website (we've received a lot of compliments!), Red Sequoia's quality of service and professionalism, and we could not have picked a better firm to work with on our project.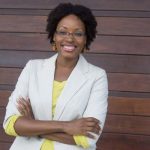 Cristine Davis
My company, a real estate developer/owner, has worked with Red Sequoia since 2015. They are excellent! They really set themselves apart from their peers through clear communication, reliability and responsiveness. I will be working with them for a long time to come.

Matthew Berenson
I have recently worked with Nathan and Ben at Red Sequoia on the recommendation of a mutual contact. Having experienced a number of web design services I can wholeheartedly recommend Red Sequoia for their professional approach - from the project brief and quotation right through to the execution. At every stage I was kept informed of the project progress, what was required from me, and then given additional support for areas I was not familiar with. As a result I have a completed project, delivered on time and to the brief, which I can manage going forward. I already have plans to use the team again for the next stages of my Health & Work Matters platform project.

Heather Watson
We hired Red Sequoia to design a new website for us. They were great at explaining the process to us, which was helpful since we don't have web developers on staff, and they did a good job of working efficiently with our marketing consultant. Also, they did a good job of guiding us how to choose a simple but elegant template that we'd be able to update ourselves. Our project manager was very responsive and detailed and helped us stay on track. It was also done on time and at a reasonable price. I would definitely recommend Red Sequoia for web development and web design work.

E. Duncan McNeil, CPA
We worked with Red Sequoia to reimagine and redevelop our buy local website. We could not have found a better fit for us. With a lot of ideas in the mix, Ben suggested we pair up with his business strategist Gabe. Both Gabe and Ben were wonderful to work with and gave us the tools we needed to move forward with a clear vision and purpose so that we could confidently shift the focus of our work. The vision for our website was multifaceted and robust. Ben always found creative solutions that gave us the results we needed, was able to work with our limited budget and satiate our big appetite. Our website is truly top notch and we couldn't be happier with Red Sequoia's work. We would absolutely recommend Red Sequoia to our partners and in fact we have numerous times!

Ashley Kremser
I worked with Ben Schulkin on several development projects while I was the General Manager of The Daily Jolt. Ben's technical knowledge, expertise, and project management skills were invaluable in supporting the success of our ongoing web-development projects. When Ben served as the lead developer during our transition to a new technology platform, he effectively coordinated all of the necessary parties to make sure the projects were done on budget and on time. I have worked with many developers, and I would highly recommend Ben to manage any ongoing web development projects in an extremely professional manner.

Max Woolf
Our website was built several years ago, and recently it needed some fixes and changes made. We hired Red Sequoia to implement various items on our punchlist and they did an outstanding job! They worked with us to understand the improvements we wanted and how to maximize the user's experience. Red Sequoia provided an extremely quick turnaround time. They are a great web development partner and provide high quality work.

Timothy Greenfield-Sanders
Our company worked directly with Ben Schulkin at Red Sequoia to put together a completely new website. He did a great job, and from the day the site was launched it worked smoothly and continues to do so. The site looks great, and it works very well for us. Ben is easy to work with, readily available for questions and changes, and has taught me how to make my own corrections to copy, photos, all our content. I would highly recommend him and his company.

Debbie Rosen
Ben Schulkin designed, built, and implemented all of the complex technical features as well as special custom tools that make OBT Music the impressive website that it is. He is able to handle any new concepts or additions that I might have no matter how complex or far-fetched, and analyze and repair any web maintenance issues that might arise in both a timely and affordable manner. I recommend him to everyone that I know who needs a talented website mastermind.

Tom Philips
We've partnered with Ben and Red Sequoia on several occasions over the past few years. In each case, we've found Ben to be a diligent and reliable team player. When he had expertise in a given area, he was eager to lead; when a new technology presented itself, he was eager to master it quickly. We would not hesitate to work with Ben again.

Dan Piltch